The "must have" accessory and gift to Taco Cat Goat Cheese Pizza!
NEW! Plush Mittens Set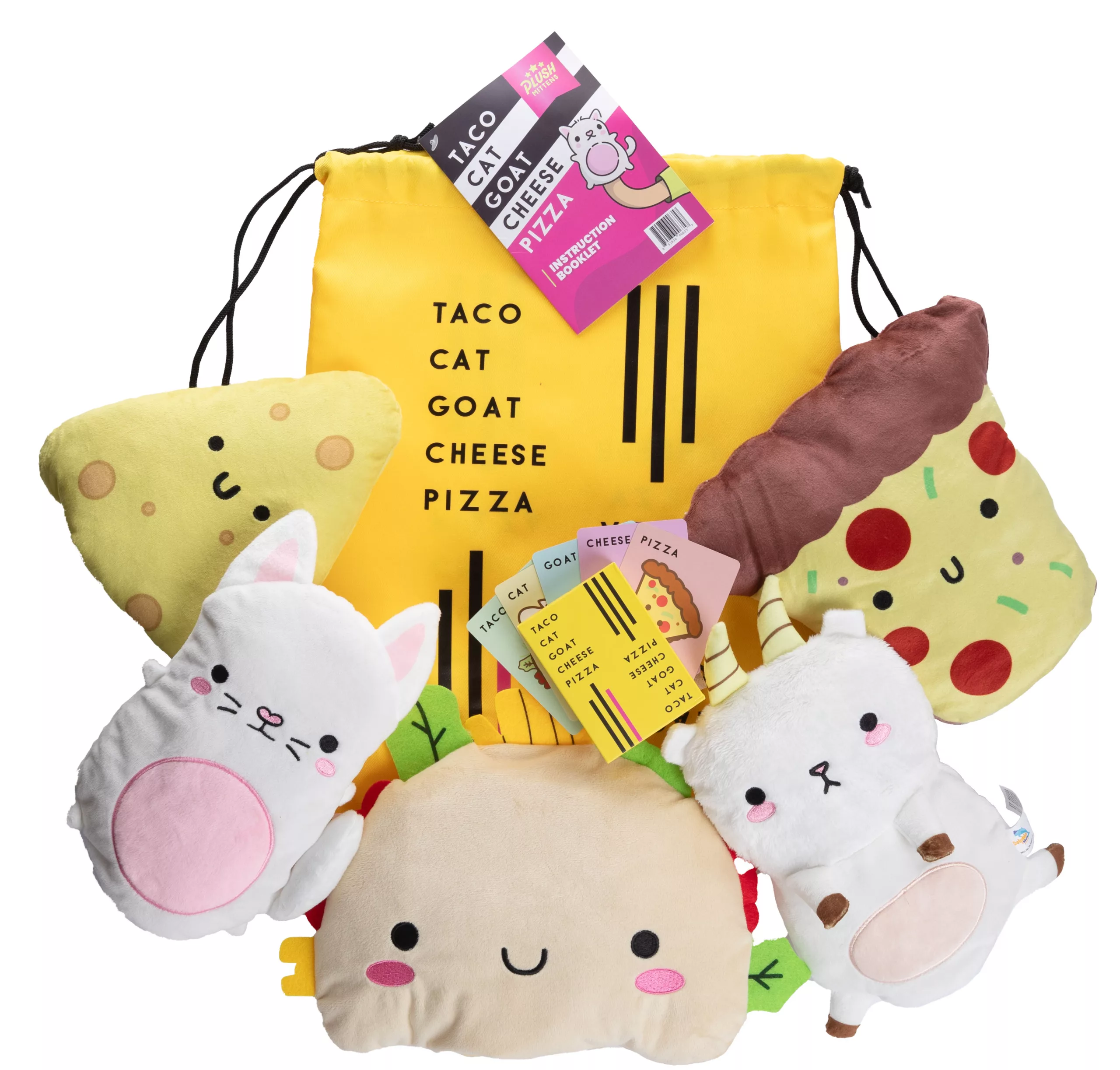 Introducing our Plush mitten set: The game-changer that turns every round into a first-class experience!  The set includes:
ONE copy of the best-selling Taco Cat Goat Cheese Pizza card game (regular box)
FIVE  plush mittens in each of your favorite characters for extra fun and absolute comfort which includes:
 ONE Taco (click for details): Spice Up Your Snuggles with Our Tac-adorable Stuffed Toy!
ONE Cat (click for details): Purrfectly Soft, Purrfectly Sweet: The Ideal Plush Cat Treat
ONE Goat (click for details): The Greatest Of All Time (G.O.A.T.) plush!
ONE Cheese (click for details): Aged to Perfection: Snuggle Up with our Cheesiest Creation!
ONE Pizza (click for details): Slice of Snuggle: Meet Your Plush Pizza Pal!
Hurry! These are limited edition quantities and they're flying off the shelves faster than you can say "Taco Cat Goat Cheese Pizza!"
Available exclusively at Dolphinhat.com.
Individual mittens, bag, and game sold for $9.99 each.
Product Details: Total set weighs 1lb. Bag dimensions: 12″wide x 15.5″high. Individual mittens vary between 9.5″ wide x 9″tall.

Game Instructions Download
The Fun Doesn't Stop Here!
We have lots more games we know you'll love.